Live Match PRO
Play-by-Play Real-Time Sports Visualization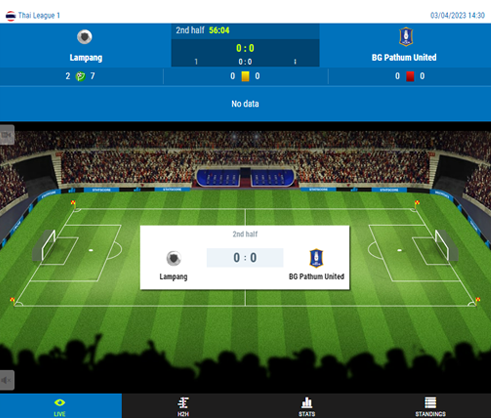 Cooperating with STATSCORE, we offer play-by-play visualization for more than 12,000 events per month.
Sports betting should be exciting. Our play-by-play visualization solutions give your customers a thrilling experience.
You and your customers can know everything there is to know about each event, with informative descriptions and actionable statistics such as dangerous attacks, shots on target, ball possession and more.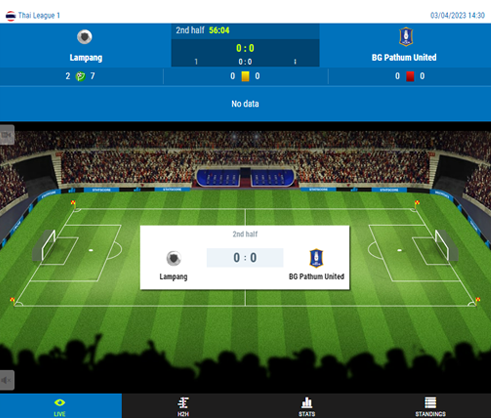 Highlights and Benefits
Present exciting real-time incidents with our cutting-edge technology
Get the latest info with our livescore widget via XML/JSON data feeds
Increase retention during live events with this real-time animated sports data tool
Encourage your customers to place more bets with realistic sports visualizations
Receive extremely fast and accurate updates through a simple, friendly and visualized sports betting solution
Q&A
Do I need to host this on my own server?

Nope! Everything is hosted on our servers.

What's the integration process like?

Integration is a very easy process. All you need to do is insert some HTML and JavaScript code into your website source.

What data is gathered?

We provide you with head-2-head comparison, lineups and special statistics.

You can filter by specific period, including the attack visualisation and positional data of all important match events like goals, corners, goal kicks, free-kicks, shots, cards, injuries, throw-ins and more.

Which sports are supported?

Soccer, basketball, tennis, ice hockey, handball, baseball, volleyball, beach volleyball, badminton, table tennis, snooker, darts, bowling, ski jumping and American football.
Plug your product in to
the best sports data feeds
in the world
Contact us