scouts feed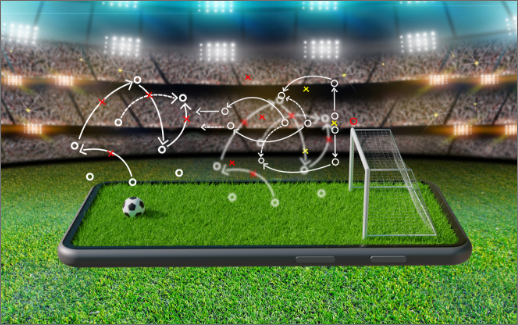 Scouts Feed has been created for our partners who need a quick, accurate, and reliable source of livescore in play, either directly from the venues, TV, or from our other unique solutions.
The sports data feed is delivered by our highly-trained scouts using extremely fast and secure technology.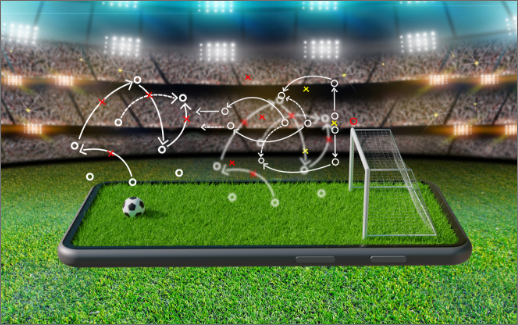 Venue scouting
LSports and Statscore hire more than 1,000 scouts worldwide, to cover as many events as possible in order to create in-dept information for our customers.

tv scouting
If an event is covered by TV, we will have it – with over 24,000 streamed events per month we scout in near real-time, to power our SCOREFRAME, visualizations, and odds. LSports is the only company worldwide.

Computer Vision
Our advanced AI-driven technology provides deeper and faster data drives automated scoring in real-time and drive engagement and fast betting products.

web scouting
LSports hires more than 300 web scouts in Asia, to update scores, statistics and incidents, by monitoring different sources and websites –to assure our scouts work is done properly.
Highlights and Benefits
Create better and more flexible live odds for 7 sports
Make your business safer with automated alerts like BET-STOP, BET-START
1-2 sec latency from the venue
3-6 sec latency from TV
7-15 sec latency from the stream
Exclusive games involved
Q&A
Can I book only the events I want?

Yes, the choice is yours. With the administration panel, you can browse and choose events manually or opt for an auto-booking feature for the competitions of which you know you want full coverage.

What data is available in ScoutsFeed?

Our product is perfectly tailored for the betting industry, meaning you will receive data on all the key game incidents like goals, cards, and corners with additional attributes to help your trading management purposes.

Apart from that, data on numerous less-important events, such as throw-ins, offsides etc. is also provided which makes it also super attractive for the media industry. All types of data depend on the chosen sport, coverage and latency that is provided next to every game in the product's administration panel.

How is the sports data controlled and verified?

Our verification procedure is complex and consists of several steps.

First of all, there is a demanding scout's training, then when the game is live, our Scouts Quality Controllers verify all the data in line with the most restrictive standards, putting special focus on key game incidents, which are so important for operators/betting platforms.

Every game has its unique controller assigned so that our partners receive the feed of the best quality.

Do you offer the same feed structure for every event?

That is correct. You will obviously receive different types of messages depending on the sport, but the data structure is unified. We want to make it as simple as possible for our partners to integrate the product.

What sports are available in ScoutsFeed?

At this point, we offer games from 7 sports, but new ones will be launched shortly:

Basketball
Futsal
Handball
Ice Hockey
Soccer
Tennis
Volleyball

How can I find out if the event is scouted from the venue?

There is a graphic sign next to each event in our administration panel that informs you if the match will be covered from a TV feed or the venue.

Do you use your own scouts?

Yes, we employ over 1,000 scouts who have been highly trained in line with our strict internal standards and integrity procedures. Scouts' numbers keep growing as we are very active in expanding our network in areas our partners expect us to cover more widely.

How many events do you provide?

In our offer, you will find an average of 2,000+ events per month. It can be more, but that depends on the stage of the season, availability of competitions or permissions to enter the venues.

What competitions do you cover?

We cover 60+ competitions including several for which we keep the exclusive data rights, but that is not all. Our scouts are allowed to offer games even outside of our initial plan.

That means that the actual coverage is broader and depends on whether our partners want to get more games. In order to have a look at the competitions that we currently cover – just start a trial or contact us at feed@statscore.com to learn more coverage details.
Plug your product into
the best sports data feeds
in the world
Contact us