SPorts API
ACCURATE AND RELIABLE IN-DEPTH SPORTS DATA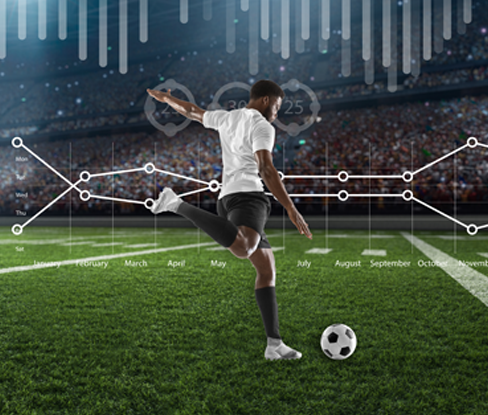 Let our SportsAPI boost your business with unrivaled access to high-quality in-depth sports statistics in a unified structure across all sports.
SportsAPI provides the fastest and most extensive sports data service on the market, which is updated and verified 24/7/365 by legions of professional controllers. Get access to extremely valuable pre-match and post-match data now!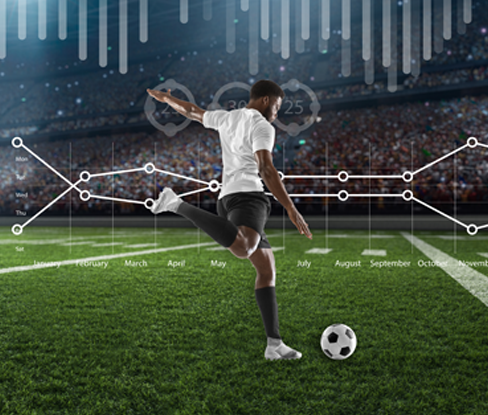 Highlights and Benefits
Lightning-fast in-play data with the lowest latency in the market (0-1 seconds)
Reduced operational costs; manual work is replaced with an automated solution.
New features and data range increment to perfectly tailor it to your needs.
Data coverage with an average of 10,000 events per month across 30 sports
Easy and smooth integration process alongside various code samples
Real-time Sports API Data, coverage of all top tournaments & leagues
Q&A
HOW THE SPORTS DATA IS COLLECTED?

We collect the data all by ourselves using self-developed software. Having legions of sports data editors and scouts throughout the world, we can collect all the data in one place, and then make it available for SportsAPI partners.

WHAT SOURCES DO YOU USE?

Our partners require us to use only the most accurate and reliable data, that is why we collect data only from official sources or from our league editors/scouts. Verified sports content is our mission.

CAN I CHOOSE A SINGLE SPORT OR COMPETITION?

This option is available, you just need to contact us directly, so we can prepare for you a specially-tailored offer depending on what sport and what competitions you're interested in. It doesn't have to be just one sport or a single competition.

WHAT SPORTS ARE AVAILABLE?

Currently, we deliver sports content from 30 sports. You can learn more about them in the Coverage section.

WHAT SPORTS STATS ARE AVAILABLE?

It depends on the sport, competition and chosen plan. Please study our Coverage section. You can easily find out what type of data is available for specific sports.
Plug your product into
the best sports data feeds
in the world
Contact us