Back to lobby >
Introducing Points in Play - Elevate your betting experience with LSports!
LSports is thrilled to unveil Points in Play, an innovative and interactive social betting tool designed to boost sportsbooks' user engagement and retention. Coming to the market soon, Points in Play redefines the betting experience by introducing dynamic contests and activations during live sporting events. This unique stimulation betting tool is crafted to engage bettors in a world of excitement, presenting tailored contests that resonate with their individual preferences. Experience Points in Play firsthand and enjoy personalized engagement that never floods you with irrelevant information. Our focus is on delivering content that resonates with your users' interests, ensuring you're always in the loop. Committed to intensifying the excitement of betting, this product ushers in a revolutionary era of sportsbook experiences that are both interactive and utterly captivating. Try it now and redefine your betting adventure.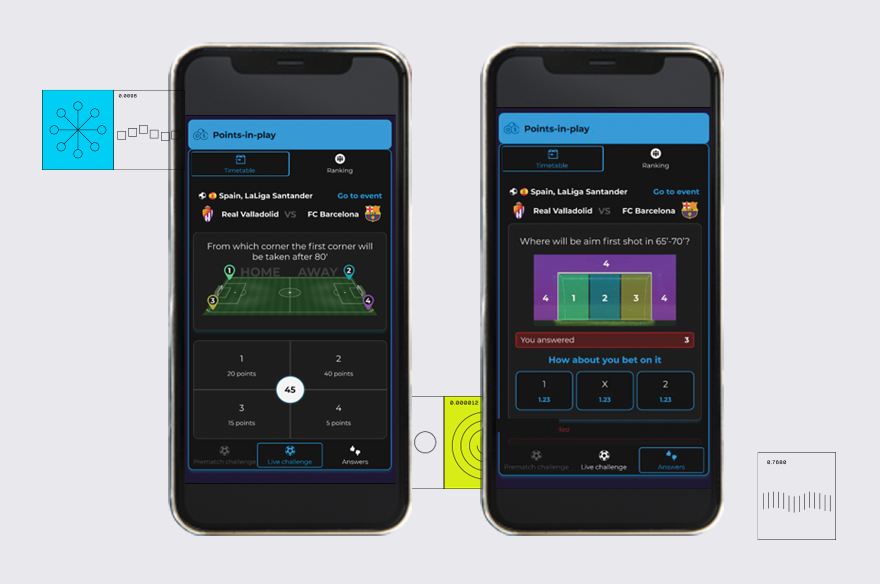 Become a pioneer in shaping Points in Play – Join as an early bird design partner!
Plug your product in to
the best sports data feeds
in the world
Contact us